As the Jets journey towards the draft in April, we here at TJB will be taking a look into prospects that could be on the Jets draft board. Today we will be taking a look at: Arrelious Benn.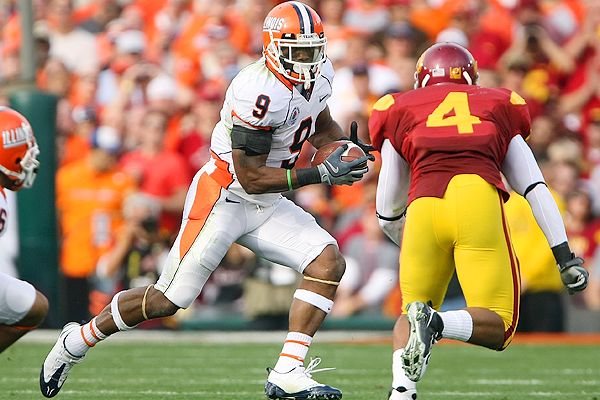 Positives: Benn is a great blocker and has even expressed his love for blocking defenders. Benn can get good seperation and can maintain balance on his routes. He has quick feet and has excellent vision, size and strength that he can use to make life difficult for defenders.
Negatives: Here comes the big red flag: he needs to work on his catching technique because he drops quite a few passes! Some routes don't come as easily to him as others and he really needs to work on his agility.
The Bottom Line: Benn spent quite a bit of time in the slot in college and does fit the description as far as the Jets needs are concerned and his size and strength are a big plus. I'm not so sure if the Jets really want to deal with two receivers who need to work on their catching technique though. I wouldn't mind if the Jets drafted Benn because he does have talent but at the same time I would think if there is someone better, they would go in the other direction.
Benn Highlights:
httpv://www.youtube.com/watch?v=fOYGrvNhroE
httpv://www.youtube.com/watch?v=UOEqkXIzZFM
---
---
---
---